From the same author of Amazon Kindle Number 1 Aquarium Bestseller: How to Set Up A Marine Aquarium Like an Expert
With almost ten years of experience in purchasing, maintaining and appreciating thriving aquariums, David Chipperfield has now been given the official title of aquarium nut. In his latest book, he has written down the techniques that can take you from beginner to discus fish expert in no time.
David's tips and techniques are designed to bring you up to speed rapidly with the most important points you need to know about discus fish aquariums and help you avoid making the hundreds of mistakes that many prospective discus fish owners do.
From beginners to more experienced aquarists, this book will help you create a flourishing, gorgeous discus fish aquarium that will be the envy of your friends and visitors.
We asked Chipperfield what he thought people should know about this book and he said: "Discus Fish are not an easy fish to care for if you don't know the right techniques, I wrote this book because these are the specific tips and methods that I wish someone had told me when I was getting started. "
The information in How to Care For a Discus Fish Like an Expert comes from hands on experience and includes answers to many challenging questions that might be hard to find the answer to online. More importantly, it contains the best of the information that you need to learn and as little superfluous information as possible.
Some of the useful sections in are:
• Choosing the right aquarium size
• Selecting appropriate tank mates
• Introducing discus fish safely
• Moving discus fish
• Discus fish behaviour and management techniques
• Keeping males and females together
• Feeding guide
• Common diseases and tips on avoiding them
• Nutritional Needs
• Water Changes & Quality
• Filtration, heating & lighting
• Bodies of discus fish
• Discus fish facts
• Discus fish types
• Best Practices
• Setting up a breeding tank
• Caring for discus fry
• Discus fish FAQ
• And many more…
If you are looking for just one book with the tips you need to get your discus fish abilities stepped up to the next level then this could be the book for you.
Get your Copy Today
Also by this author:
How to Set Up A Marine Aquarium Like an Expert
Freshwater Aquariums: How to Set Up One Like an Expert
How to Care for Your Pet Turtle Like an Expert
How to Care for Betta Fish Like an Expert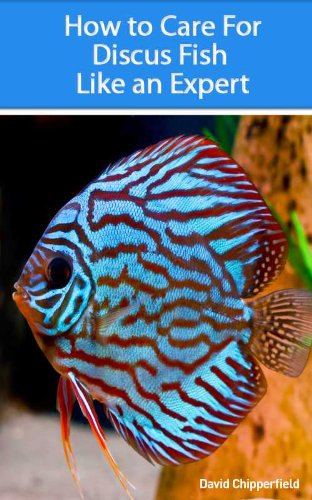 Price: