Digital pen style pH meter is an ideal instrument for anywhere you may need to test pH levels
Excellent meter, very accurate and durable. Measuring pH Range: 0.0 - 14.0 pH. Resolution: 0.1 pH.
Meter comes with protective plastic case and calibration screwdriver | Measures total dissolved solids (TDS) and temperature
TDS Range: 0-5000 ppm (mg/L) , Temperature Range: 0-80 °C; 32-176 °F | Resolution: 1 ppm; Temp. resolution is 0.1 °C/F
HDE is a registered trademark and is the only authorized seller of HDE branded products
Ensure you water is up to par with these two different water testing tools. Measure total disolved solids and pH level in liquids w/ this handy bundle.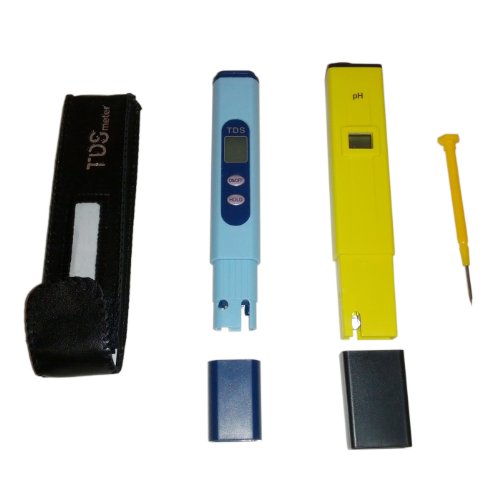 List Price: CDN$ 18.65
Price: CDN$ 18.65