Perfect for quick water changes, Self-priming, using up and down motion, to start water flow, Efficiently separates debris from gravel, Includes a clip for attaching the drain hose to the inside of a bucket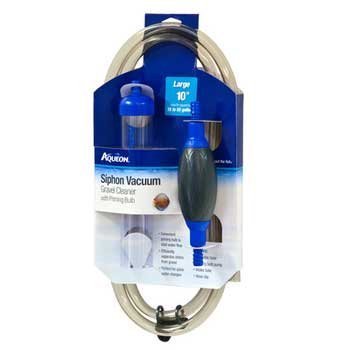 List Price: CDN$ 47.66
Price: CDN$ 47.66
Filter bag and syphon pipe included
Telescopically adjustable height for large and small aquariums
Flow rate 520 litres per hour
Requires 2 size 'C' batteries (batteries not included)
Also be used as a water siphon for water changes, or to empty your aqua
* SODIAL is a registered trademark. ONLY Authorized seller of SODIAL can sell under SODIAL listings.Our products will enhance your experience to unparalleled inspiration.
SODIAL(R) Aquarium Cleaner Fish Tank Vacuum Gravel Filter Cleaner
100% Brand New and High Quality
Material: High Quality ABS
Plastic and Electronic Components.
Power Requirement: 2 x Battery (C/LR14, included).
Easy to install and use.
Remove the dirty things from the bottom of your aquarium effectively.
Supported two suction pipe sizes, suitable for both small and large aquariums.
Also be used as a water siphon for water changes, or to empty your aquarium when you connect a hose to outlet.
Adjustable height.
Hose & Filter bag included.
Maximum water depth 52cm.
Flow rate 520 l/h.
Package Included: 1 x Aquarium Cleaner Fish Tank Vacuum Gravel Filter Cleaner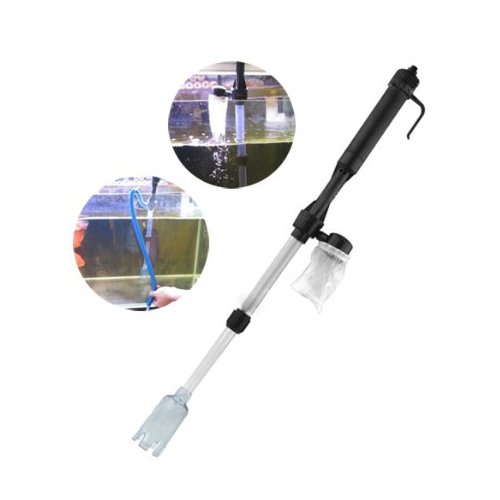 List Price: CDN$ 11.31
Price: CDN$ 11.31