Extremely energy-efficient, saving hundreds of dollars over traditional water pumps
Asynchronous motor technology provides high torque, trouble-free performance at higher head heights
Durable prefilter cage design prevents clogging and reduces pump maintenance
25' power cord.
Includes one 1 1/2" rotational ball, and 2 multi hose adapters
The AquaForce Pump is a submersible asynchronous solids-handling waterfall and filter pump. An asynchronous motor offers energy efficiency and high performance at medium to high head pressure. AquaForce pumps are able to pump solids up to one quarter of an inch, and its protective pre-filter cage allows the pump to be placed directly into the pond.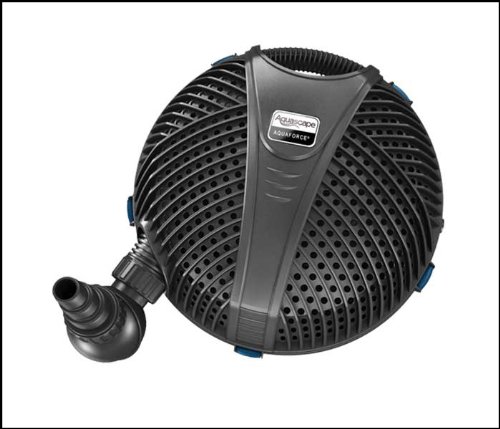 List Price: CDN$ 286.52
Price: CDN$ 286.52
The Waterpik ASD833 is an AquaScape 8-mode shower head that combines elegant, traditional styling with superior performance to give a unique drenching shower. While most rainfall shower heads offer only a single mode, the Aquascape Spa delivers 8 modes of spray settings that allow you to experience everything from the soothing sensation of drenching rain to the invigoration of a powerful pulsating massage.
The ASD833 features an adjustable, locking 1 ft. arm that provides the perfect angle for the perfect shower experience. It's advanced OptiFlow technology delivers up to 30% more water force. Other features include spray control ring, easy clean nozzles and removable flow regulator.
8-1/2" Head Size.

Adjustable and Locking 1 Ft. Arm.

Chrome Finish.

Spray Control Ring.

Easy Clean Nozzles.

Advanced Optiflow Technology.

Removable Flow Regulator.

8 Spray Modes:


Concentrated Center Spray.

Eco Pause Water Saver.

Rain.

Pulsating Rain.

Pulsating Rain/Massage.

Rain Drencher/Massage.

Rain Drencher/Center Spray.

Pulsating Massage.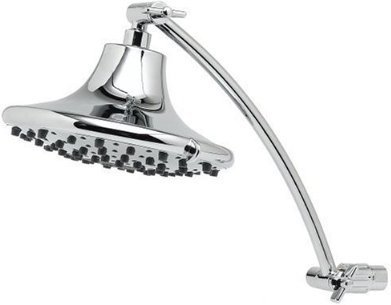 List Price: CDN$ 125.20 Price: CDN$ 125.20 More Aquascape Products