Simply the best liner we offer. LifeGuard Pond Liner is warranted for the life of your water feature when installed with Anjon's Green Guard Underlayment. This is the best manufacturer's warranty on the market.
Made from 45 mil EPDM, LifeGuard Pond Liner is durable and puncture resistant, stands up to extreme temperatures, resists harmful UV deterioration and adapts to a wide variety of skimmers. Our liner readily accepts pipe and hose penetrations without leaks and is easily seamed. Tested by Guardian Systems, we are the only manufacturer to publish the fish safe certification of our EPDM liner on the Internet Our 45 Mil EPDM is simply the best product on the market with the warranty to prove it.
45 Mil EPDM LifeGuard Pond Liner remains flexible and pliable in extreme temperatures, ranging from -40F to +175F enabling it to be installed any time of the year. LifeGuard contains no plasticizers which become brittle with age and can cause cracks or splits in the material.
Size: 50' x 100'.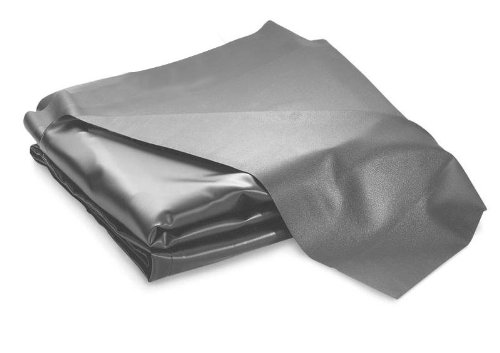 List Price: CDN$ 4,555.81 Price: CDN$ 4,555.81 Find More Pond Liner Products